About Alicia Seyhanli
"That's my name on your face"
My entire business is built on the trust and referrals of every person with whom I've had the pleasure of working. In the last 7 years, I have performed thousands of procedures and expanded to offer more services for my clients.  I have spent countless hours researching and perfecting my techniques, and have most recently added areola restoration, scar camoflauge, and skin needling to my list of services.

The results I've been gaining through EliminInk tattoo removal have shown to be very exciting and popular. I use EliminInk for body art lightening and permanent makeup corrections. All of the hard work and research have led me to a close relationship with Cynergy products in Buffalo, NY, the company that produces EliminInk as part of their professional skincare line. I look forward to my role in the continued expansion of EliminInk.
I encourage anyone interested in permanent cosmetics to schedule a complimetary consultation. I love what I do, and am fortunate to be able to work at this art everyday. You will find that my education and medical background combined with my artistic abilities will make you comfortable with your decision to choose me as your cosmetic tattoo artist.
Now a little history.  My interest in permanent makeup started many years ago when I first heard that this was an option. I have always been fair skinned and blonde, and I have always worn eyeliner.  A recipe for a smeared disaster when combined with an active lifestyle. My decision to get permanent makeup changed my entire life. I was a full time dental hygienist, and once I started doing permanent makeup I knew I had found my passion. I knew that since I loved my permanent eyeliner so much that this was something that many women (and men) could benefit from. I decided to price my services so that this was an option for everyone and not a luxury service that only celebrities enjoy. I include 1 touch-up with all of my services because I want to be sure my clients get exactly what they want. This has been an extremely exciting and positive career change.
I look forward to meeting you and answering all of the questions that you may have in your quest to look and feel your best.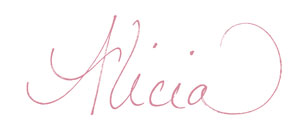 Alicia's Qualifications
1993- Bachelor of Arts in Radio Television – Eastern Washington University
2004- Bachelor of Science in Dental Hygiene- Eastern Washington University
Registered Dental Hygienist- Washington State
2008- Derma-Tech Permanent Makeup Training
2008- Northwest Women Magazine- Readers Choice Awards- Most Fabulous Permanent Makeup Winner -Spokane
2009- EliminInk  Tattoo Removal Certification Course- Tucson, AZ
2011- Derma-Tech- Certification for Areola and Scar Camouflage
2013- Advanced Techniques in Skin Needling, Scar Relaxation and Melanocyte Restoration- SCPME- Costa Mesa, CA
2015- Attended Branko Babic Microblading Academy- Las Vegas, NV
2015- Certified in Microblading
2017- Monica Ivani Masterclass — Advanced Hairstroke Eyebrow Training
EliminInk Director of Training and Authorized Distributor- Cynergy Products, Buffalo, New York
Authorized international distributor for LI Pigments- Aqua and Velvet- Turkey, Canada, Japan, and Azerbaijan
Authorized retailer of NeoTat Rotary Machines